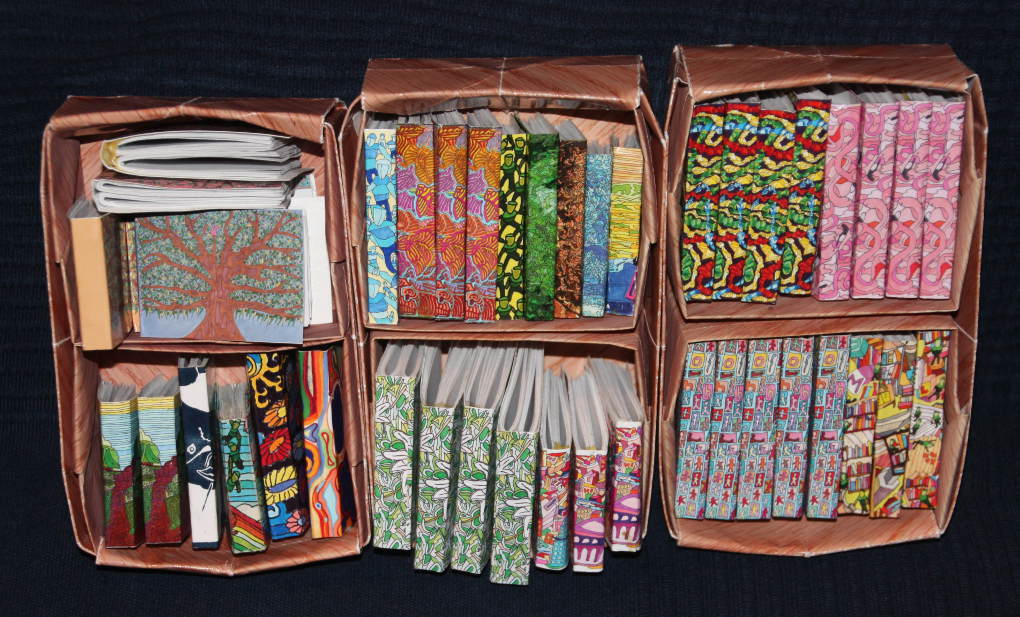 Miniaturbücher / Miniature Books
(02.01.2015) Diese Mini-Bücher mit leeren Blättern habe ich zwischen Weihnachten und Neujahr hergestellt. Zum Teil sind die Umschläge aus meinen Postkarten, zum Teil sind es verkleinerte Motive auf Fotopapier ausgedruckt. Die Herstellung eines Exemplars dauert ungefähr 20 Minuten. Das Regal ist Origami, ebenso Tisch und Sessel.

(Jan. 2, 2015) Between Christmas and New Year's Eve I produced these mini books with empty pages. Partly, the covers are from my postcards, partly they are minimized motifs printed out on photo paper. The procedure takes about 20 minutes per book. The bookcase is origami, so are table and chair.